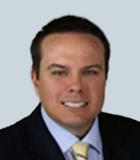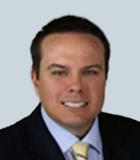 Jason Schultz, MAI
Director
Jason Schultz is a director of the Real Estate Advisory Group, based in Tampa.
The REA Group is primarily focused on providing valuation services for a bank lending, Commercial Mortgage-Backed Securities (CMBS), bridge lending and life company financing. Jason is also responsible for portfolio valuations, institutional investor consulting, and providing appraisals for quarterly and annual fund reporting. He leverages more than 20 years of real estate valuation and development experience.
Jason advises clients in collateral lending, financial reporting, portfolio valuation, internal planning, and decision-making. Other engagement highlights include analysis and appraisals of all types of real estate, including super-regional and regional malls, retail, office, multifamily, industrial, hotels, golf courses, mobile home communities, residential and special purpose properties, among others. He specializes in large-scale portfolio appraisals involving more than 200 properties across the national platform as well as single-property asset engagements across the country.
His notable clients include leading financial institutions involved in balance sheet lending, CMBS securitizations, institutional investor and fund space, REITs, buyers, sellers, attorneys, and insurance companies.
Jason received a B.S. in Finance and Real Estate from the Florida State University. He is a member of the Appraisal Institute and a state-certified general real estate appraiser in several states throughout the Southern US and Mid-Atlantic. He is a member of Innovating Commerce Serving Communities (ICSC), Society of Real Estate Professional, NAIOP, and attends national and regional conferences on an annual basis.
---
Return to top