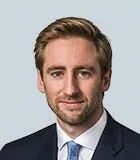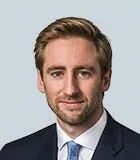 James Liddiment
Managing Director
James Liddiment is a managing director in the Real Estate Advisory Group and the leader of the London Real Estate Restructuring practice. He leverages over 13 years of experience working in real estate valuation, restructuring and recovery. He specializes in strategic valuation, asset management and asset divestment, provided to stakeholders, lenders and funds.
James is appointed as fixed charge receiver by secured lenders over UK real estate matters and has been appointed in connection to multiple high value, complex and prestigious assets. He also acts in conjunction with other restructuring colleagues on cross-border or corporate property-based insolvencies.
Before joining Kroll (formerly Duff & Phelps), James was a director in a UK-based firm of chartered surveyors. He spent 12 months seconded to the workout team of a UK real estate lender in 2014 and has also undertaken project work relating to the assessment and disposal of non-core and non-performing loans and portfolios.
During his extensive career, his work has spanned most property classes, including trophy investment buildings, developments, estates and investment portfolios (commercial and residential). Some of his past assignments include: acting for several development finance lenders in a contingent planning capacity for residential development projects across the UK with GV's ranging from £3 million - £65 million; leading receiverships over several prime central London residential assets; working as an advisor on behalf of a private wealth bank over landed estates, hotels and large-scale portfolios; and advising the secured lenders in respect of several regional shopping centers, department stores and retail parks.
James is a member of the Royal Institution of Chartered Surveyors (MRICS) and is a RICS Registered Valuer. He is also a fellow member of nara–The Association of Property and Fixed Charge Receivers and is also a RICS Registered Receiver.
---
Valuation
Valuation
Valuation of businesses, assets and alternative investments for financial reporting, tax and other purposes.
Real Estate Advisory Group
Real Estate Advisory Group
Leading provider of real estate valuation and consulting for investments and transactions
Real Estate Restructuring/Repositioning
Real Estate Restructuring/Repositioning
Kroll provides real estate consulting and restructuring services to companies with real estate holdings that are financially distressed.
Return to top