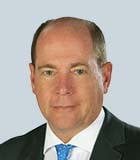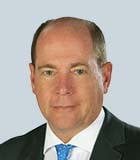 James Bauer
Managing Director
James is a managing director of business development for the Real Estate Advisory Group (REAG), in Western Europe and the United Kingdom. He has experience in transaction advisory and development, as well as asset management of commercial buildings, office buildings, portfolio strategy and valuation. He belongs to the Board of REAG Europe. He holds a MBA degree from City University and is a member of various national and international organizations and a speaker at conferences.
Prior to joining REAG, James worked with CALLISTON (formerly a Trammel Crow firm in Germany) as a manager responsible for acquisition, development and asset management of commercial properties. Before coming to Germany in mid-1990, James worked in the field of real estate in the United States.
Professional Affiliations
Royal Institution of Chartered Surveyors, Member
---
Valuation
Valuation
Valuation of businesses, assets and alternative investments for financial reporting, tax and other purposes.
Real Estate Advisory Group
Real Estate Advisory Group
Leading provider of real estate valuation and consulting for investments and transactions
Return to top