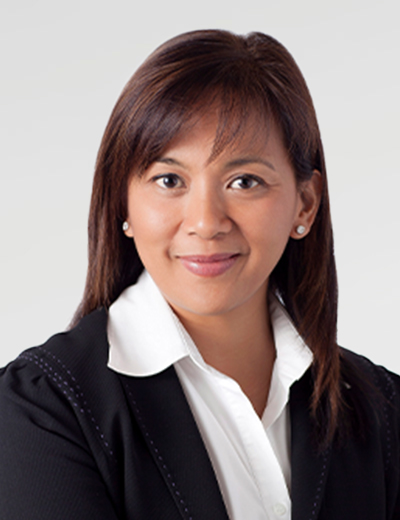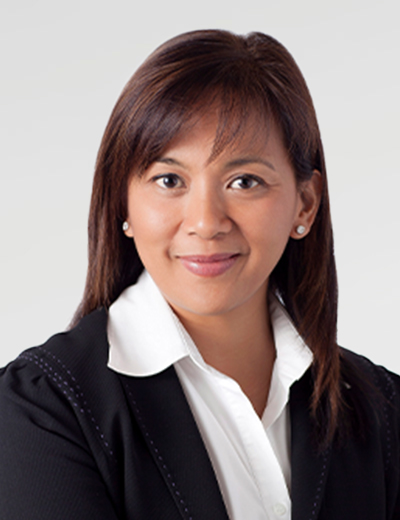 Jacqueline Walsh
Managing Director
Jacqueline is a managing director based in the Hong Kong office. Jacqueline is a qualified lawyer in Hong Kong and the United States with over 26 years of experience in complex insolvency assignments, probate and matrimonial disputes, court appointments (provisional liquidator, liquidator, bankruptcy trustee, administrator), formal and informal corporate restructuring, private receiverships, financial investigations and directorship appointments. In the US, Jacqueline represented Chapter 7 and 11 bankruptcy trustees, creditors' committees and corporate debtors.
During her 20 years in Asia, her restructuring and insolvency experience has spanned a range of industries, including retail, forestry, e-automobiles, property investment and development, aircraft, cold storage warehousing, trade and manufacturing. This experience includes restructuring of listed companies in Hong Kong by way of court appointment or as a director of the company, operational restructuring of private corporates, appointed as a receiver of shares to secure and realise assets, investigatory assignments including the pursuit of legal claims, establishing and implementing schemes of arrangement. Many of these assignments have a cross-border focus including work in Hong Kong, PRC, Singapore, the U.S., the British Virgin Islands, Bermuda, the Cayman Islands, Cyprus and Nigeria.
Professional Experience
Receivership
Court Appointed Receivers of two Singapore investment holding entities with subsidiaries in the British Virgin Islands, Cyprus and Belize. Our primary work involved establishing control over the Companies in British Virgin Islands, Cyprus, Italy and Belize by replacing the directors of these companies, or commencing court applications in these jurisdictions for the recognition of the court receivership, securing and preserving assets of the Companies (up to EUR120 million) in Italy, Latvia, Estonia, Switzerland, the British Virgin Islands and Cyprus.
Court appointed Receivers to BVI holding entities that are engaged in the development of 268 luxury villas in Shanghai. Our work primarily included changing the legal representatives and directors in PRC in order to take control of the PRC operating entities and their assets including the 268 villas and the companies' books and records, establishing the financial and operational affairs of the operating entities; maintaining the Group's operation to ensure its business does not deteriorate; dealing with the litigations involved by the PRC operating entities; and monitoring and working with the management in respect of the sale of the villas.
Appointed by an international lender as Receivers over shares in a borrower, a BVI Company that owned a private aircraft. The loan was secured by an aircraft mortgage and share mortgage. Our work included the restoration of the BVI Company and appointing directors and registered agents in the BVI. We also assisted the lender with the release and sale of the aircraft.
Insolvency
Liquidators to an international consumer electronics products manufacturer with listed groups in Hong Kong, Japan, United States and PRC – the largest corporate collapse in Hong Kong. Through our appointment as legal representatives and directors of over 150 entities in Hong Kong, BVI and PRC, we worked with over 30 banks, former accountants, auditors, legal advisors, government authorities and counter parties to collect the books and records in their possession in order to reconstruct the financial statements and other books and records to establish the financial and operational position of the group. As a result of the Liquidators' investigations of the books and records, the Liquidators were able to reach a settlement with the alleged white knight which settlement involved a substantial payment to the Liquidators.
Appointed Liquidators of the registered BVI company of an investment holding company which operates businesses in the luxury watches and jewellery industry. The Liquidators undertook investigations and as a result of such investigations, commenced legal proceedings in Hong Kong in respect of the breaching of fiduciary duties and misappropriation of substantial funds by the former directors of the company and mis-conduct of a major Hong Kong bank.
Appointed to a BVI Company which owned and operated a Hawker Beechcraft aircraft. Our work included the removal of a lien over the Aircraft, necessary repairs and maintenance to return the Aircraft to a good level of airworthiness, advertising and marketing the Aircraft for sale, the selection of suitable offers and letters of intent, preparing and execution of the Escrow and Aircraft purchase agreements and securing the necessary BVI Court sanction of the sale of the Aircraft.
Reporting Accountant and Scheme Administrator of a Hong Kong corporate to implement a scheme of arrangement in Hong Kong for a member of one of the largest pulp and paper manufacturer distributors in the word. The restructuring of the Hong Kong corporate was part of a larger global restructuring of the Group in Bermuda, Singapore, Indonesia, UK and US.
Directorships
Appointed Alternate Director to a Cayman company which maintained a controlling interest in a California based Group of companies engaged in the development and manufacturing of electronic automobiles. The Group had substantial manufacturing operations in Southern California, Silicon Valley, and in the PRC and maintained over 1,400 employees worldwide.
Appointed Director over a Nigerian company, which together with its subsidiaries, engages in the exploration, development, and production of oil and gas properties in Africa, Nigeria.
Matrimonial, Trust and Probate
Appointed Financial Advisor to value a pool of marital assets and investigate associated transactions following a substantial contested divorce proceeding in Hong Kong. The assets included real estate, shareholdings, international listed securities – all located in Hong Kong, Vietnam, BVI, UK and USA with a total value of around US$300 million.
Appointed to facilitate the transfer of real estate and business marital assets with a value of HK$52 million pursuant to a Hong Kong court order. These assets included real estate and businesses, shareholdings, international securities – located in Hong Kong, Cambodia and Australia.
Bankruptcy Trustees over two individuals involved in the transfer of their shareholding in real estate holding companies to related parties and their associated BVI companies. Obtained a worldwide mareva injunction against the Bankrupts and associated parties and commenced legal proceedings seeking declarations that the transactions constituted an undervalue transaction with the intent to defraud creditors. Our work resulted in a substantial settlement with the Bankrupts and associated parties and recoveries to the sole creditor within nine months of our appointment.
Professional Affiliations and Academic Qualifications
Registered Appointment Taker with the Official Receiver's Office in Hong Kong
Member of the Restructuring and Insolvency Faculty of the Hong Kong Institute of Certified Public Accountants
Member, Hong Kong Law Society
Co-Founder and Member, International Women's Insolvency and Restructuring Confederation – Hong Kong Network
Member, INSOL International
Appointed to Standing Committee on Hong Kong Company Law Reform
Admitted to the High Court of Hong Kong SAR
Admitted to the Massachusetts and Federal Bar
Juris Doctor, New England School of Law, Boston, Massachusetts, USA
Bachelor of Arts in Political Science, Boston College, Chestnut Hill, Massachusetts, USA
SFC Type 4 and Type 9 Qualified
2019 WIRC Woman of the Year in Restructuring (Asia) Award
---
Restructuring
Restructuring
Financial and operational restructuring and enforcement of security, including investigation, preservation and realization of assets for investors, lenders and companies.
Corporate Finance and Restructuring
Corporate Finance and Restructuring
Middle Market M&A, Strategic Advisory, Debt Advisory and Private Capital Markets, Restructuring and Insolvency Services, Financial Due Diligence, Fairness Opinions, Solvency Opinions and ESOP/ERISA Advisory.
Cross Border Insolvency
Cross Border Insolvency
Assisting stakeholders, including creditors, investors and management, to identify solutions in contentious situations.
Bankruptcy Litigation and Solvency Disputes
Bankruptcy Litigation and Solvency Disputes
Expertise in disputes involving fraud, valuation, solvency, governance, plan treatment, and avoidance actions in the bankruptcy or insolvency context.
Return to top