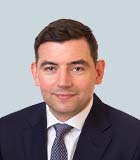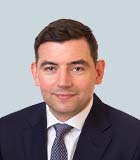 Ian Greenhough
Managing Director, Quantum Expert, Testifying Expert
Ian is a managing director in the Expert Services practice, based in the Dubai office. He is a quantum expert witness with over 18 years of experience in the construction industry as a quantity surveyor and has been based in the Middle East since 2008.
He has extensive experience in construction disputes and the cost and commercial management of construction projects. Ian has been appointed on numerous occasions as a quantum expert witness under Abu Dhabi Commercial Conciliation and Arbitration Centre (ADCCAC), Dubai International Arbitration Centre (DIAC) and London Court of International Arbitration (LCIA) rules and has testified on several occasions. Ian also has experience in "hot tubbing", presenting to local court experts and litigation support.
Prior to joining Kroll, Ian was a partner at Blackrock Expert Services, which was acquired by Kroll in 2020.
Ian has advised a range of international clients throughout the UK and Middle East and his sector experience includes airports, major infrastructure programs, commercial schemes including resort hotel developments, energy/power projects including renewable energy projects, and commercial and industrial units. Ian provides opinion on the valuation of prolongation costs, disputed variations, disruption and termination claims.
---
Greenhough
/en/our-team/ian-greenhough
/-/media/kroll-images/headshots/ian-greenhough.jpg
people
{DB821E9D-77A3-47A0-9C5A-9BBF7CB28FCB}
{18C9FF17-4769-4C6C-8E43-605243E1CCCE}
{69AB4EDA-E2DF-42EB-970E-482B44E584DC}
{20F68C68-03BB-4C3C-A4E1-5F258B10F2D0}
{16E5AC0A-9880-4134-884C-A2D7F1939978}
{DE563436-603A-4189-95C9-694668C73511}
{8F72293A-8F2E-4A71-919B-6F70C96E9322}
{70E25357-B690-49B8-948F-958DAD26DCD4}