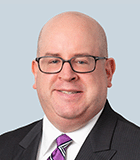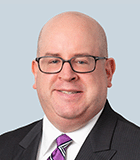 Howie Epstein
Managing Director
Howie Epstein is a managing director in the Compliance Risk and Diligence practice, based in New York. Howie leverages more than 20 years of experience in third-party and vendor screening, research technology, business process improvement and operational efficiency.
Howie is responsible for product and strategy for the business with oversight of the service line's technology platforms and research solutions. This includes setting and driving the vision for the Kroll Compliance Portal, an industry-leading product that helps clients identify and mitigate regulatory and reputational risks, as well as the development of the business' artificial intelligence-driven research platform. He is also responsible for global application support and service.
Prior to joining Kroll, Howie spent 20 years at Goldman Sachs ("Goldman") in a variety of roles, including a five-year stint in Asia, building out asset management service strategies in India, Japan, China and Korea. His last role at Goldman was Chief Operating Officer for the Global Liquidity Solutions business that provided multinational clients with ways to maximize returns on their short-term cash. During his career, Howie has built empowered teams focused on developing world-class products, providing top-notch client service, and delivering the quality solutions as per clients' needs.
Howie holds a BBA from the University of Michigan.
---
Return to top