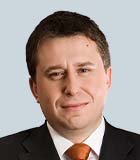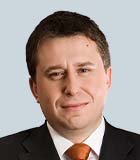 Henryk Ciesielski
Director
Henryk is a director in the Valuation Advisory Services practice. He performs financial valuations for numerous domestic and international engagements.
Henryk has extensive experience in the field of business valuation and the valuation of intangible assets including software, customer relationships, license agreements, technology, patents, trademarks and trade names and in-process research and development. Additionally, he has specific experience in business valuation in accordance with the German valuation framework IDW S1. The purposes of these valuations include financial reporting, merger and acquisition, squeeze-outs, purchase price allocation, fairness opinion, divestiture, pretransaction consulting, turnaround consulting, restructuring and reorganization, litigation support and tax compliance.

Henryk has served corporate clients in a number of countries including Bulgaria, the Czech Republic, France, Germany, Italy, the Netherlands, Poland, Switzerland, the United Kingdom and the United States.

Henryk first joined American Appraisal (now Kroll) in 2005. Previously, he worked for five years as a senior consultant in the Corporate Finance Department of Deloitte & Touche. In this position, he specialized in valuation and transaction services. Additionally, he has worked as an intern at various industry companies, investment banks and accounting practices.

In addition to his valuation experience, Henryk has been involved in a variety of financial consulting projects including buy-side and sell-side transaction advice, analyses of business plans for start-up companies, financial modeling, project financing, and restructuring and reorganization analyses.

Education
University of Muenster, Germany - Executive Master of Business Administration in Mergers & Acquisitions
University of Applied Sciences, Ludwigshafen, Germany, Diploma - Betriebswirt (Master degree in Business Administration)
University of Szczecin, Poland, Part-Time Master Program in Banking and Finance - Master degree in Business Administration
Professional Affiliations
Polish Association of Restructuring Professionals, Founding Member
Deutsche Vereinigung für Finanzanalyse & Asset Management (Society of Investment Professionals in Germany), Investment Analyst
European Federation of Financial Analysis Societies, Certified EFFAS Financial Analyst
---
Valuation
Valuation
Valuation of businesses, assets and alternative investments for financial reporting, tax and other purposes.
Valuation Services
Valuation Services
When companies require an objective and independent assessment of value, they look to Kroll.
Startup Advisory Services
Startup Advisory Services
Kroll works with innovative and disruptive early-stage companies around the world, providing startup advisory services related to valuation, business plan/financial model review, cyber security advisory, due diligence, and deal support.
Return to top