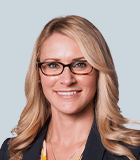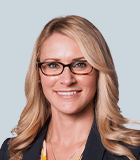 Heather Williams
Chief Production Officer, Cyber Risk
Heather Williams is Chief Production Officer in the Cyber Risk practice of Kroll, based in Nashville. Heather's nearly 15 years of industry knowledge is leveraged to guide advancements within our breach notification, identity theft and cyber risk product offerings as she helps to position and grow our capabilities across the globe.
Able to see the immediate and long-term implications of a decision, Heather excels at positioning a product as a resource for her clients now and as the market evolves. She understands business needs and how best to balance them with market requirements, while delivering a solution to fit the unique scenario or crisis that a client is facing.
Professional Experience
Handled some of the largest data breach incidents of the past decade, in which she advised clients on service offerings to address even their most complex, global response and regulatory needs. Managing breaches that span 5 continents, Heather has been an integral part of more than 3,500 reportable data loss incidents affecting millions of consumers worldwide.
Led a product management team that tripled in size over five years. Her team of product management professionals worked to ensure the appropriate implementation of unique technology solutions designed to support a seamless global response effort. Taking an idea from hypothesis through to product launch has found Heather at the helm of identifying use cases, leading pricing and terms discussions, testing and launching new solutions on numerous occasions.
Architected multiple international distribution channels in B2B, B2C and B2B2C markets, delivered via SaaS platforms with geographically-specific features.
Instrumental in establishing Kroll's strategic partnerships aimed at driving holistic service offerings for international markets, Heather uses market intelligence programs to help partners understand their unique market and product needs while preserving brand integrity to their affected population.
Uses industry expertise to focus on personal cyber security for key stakeholders within a client's organization, influencing products that empower VIPs to monitor and secure their identity.
Publications
Education and Certifications
B.A. from Simpson College in Corporate Communications, a Minor in Marketing.
Certified in Pragmatic Marketing
Completed finance and accounting courses from Vanderbilt University in Nashville, Tennessee.
Memberships
Member of International Association of Privacy Professionals (IAPP)
Member of Women in CyberSecurity (WiCyS )
---
Cyber Risk
Cyber Risk
Incident response, digital forensics, breach notification, managed detection services, penetration testing, cyber assessments and advisory.
Data Breach Call Center Services
Data Breach Call Center Services
A notification letter can generate lots of questions for those affected by a data breach. Kroll's call center services are provided by skilled representatives who know how to handle difficult questions and stand at the ready to serve your breached population.
Credit Monitoring
Credit Monitoring
Credit monitoring can be a powerful tool to offer in the wake of a data breach. Kroll provides a monitoring alert system that's backed by the expertise of our licensed investigator team.
Identity Monitoring
Identity Monitoring
Kroll's unique combination of identity monitoring services can detect more types of identity theft than credit monitoring alone, providing practical help to combat identity theft and fraud.
Identity Theft Restoration
Identity Theft Restoration
Kroll provides your breach population with direct access to investigative experts for live support and best practice advice, as well as identity restoration should they become victims of identity theft.
Return to top