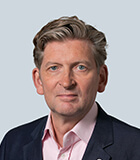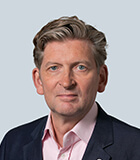 Haydn Jones
Managing Director
Haydn Jones is a managing director in the Data Insights and Forensics practice, based in London. Haydn leverages more than 25 years' experience across multiple sectors leading sales and business development, and is now exclusively focused on cryptocurrencies and blockchain.
Prior to joining Kroll, Haydn served as a director at PwC, leading the UK Crypto and Blockchain team. He was responsible for sales and business development working across PwC's lines of service, supporting audit, assurance, tax, deals and consulting. Before that, he was the founder and managing director for Blockchain Hub, a blockchain and digital currencies advisory company. Haydn has also held positions at The Bank of England, Deutsche Bank and the UK Ministry of Defence.
His notable engagements include regulatory authorization support for a multilateral trading facility covering Europe, Asia and the U.S., independent expert witness reports in civil and complex criminal matters relating to theft and fraud, global review and framework design for digital asset custody services to support a bitcoin miner, regulatory triage across five jurisdictions to support a global crypto exchange covering the Fifth Anti-Money Laundering Directive (5AMLD) and regulatory triage for a wallet provider as part of an FCA registration under 5AMLD.
Haydn's expertise has been featured in Palgrave Macmillan, as co-author of An Executive Guide to Blockchain published in February 2020.
Haydn is a fellow of the Institute of Engineering and Technology, an associate member of the Institute of Mathematics, a member of the General Council of the Bar, liveryman of the Worshipful Company of Information Technologists, the former governor of Dallington School and former chair of trustees of Citizens Advice Bureau in London.
Haydn holds a master's (First Class Honors) degree in engineering from Manchester University. He also holds a diploma in law from The City University, London.
---
Jones
/en/our-team/haydn-jones
/-/media/kroll-images/headshots/haydn-jones.png
people
{AD900E55-952D-40D9-A0AB-F2B1318DB43F}
{01699FB1-A280-41EA-B450-4639512275D3}
{047C49DE-F44A-4E06-9DE8-782E565F291A}
{DE563436-603A-4189-95C9-694668C73511}
{C811D92E-614C-417A-AF4F-EB80E516C701}
{70E25357-B690-49B8-948F-958DAD26DCD4}