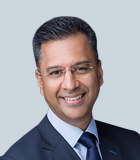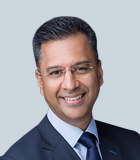 Haroon Ansary
Senior Director
Haroon Ansary is a senior director in Kroll's Global Restructuring Advisory practice, based in London.
Haroon has over 20 years of global experience in the restructuring space during which time he has held both advisory and principal roles. His current role is to support and drive the expansion of Kroll's restructuring offering internationally.
Haroon has international experience in emerging markets having spent a significant period in the Middle East working on a range of transactions, including bilateral, club and syndicated deals across a variety of industries and sectors. His clients have included sovereign-backed entities, private companies, family groups and publicly listed companies.
Prior to joining Kroll, Haroon was a Senior Vice President in McKinsey's Transformation practice in London. Before McKinsey, Haroon held Senior Director roles with Alvarez and Marsal and PwC in the Middle East. Haroon's prior experience also includes workout banking with The Royal Bank of Scotland in London and Dubai.
Haroon has extensive experience in financial and corporate restructuring, restructuring banking, distressed asset investing and turnaround matters. He has worked across a range of sectors including real estate, leisure, financial investments, shipping, retail, mining, nursing and residential care, manufacturing, hotels and insurance. He is known as a strong negotiator with a pragmatic approach, which drives optimal outcomes in restructuring transactions. He also has a proven ability to lead business development and set up new service offerings, leveraging his extensive network of relationships with restructuring bankers, lawyers and other intermediaries.
Recently, Haroon also developed his knowledge and experience of large-scale transformation whilst working for a global management consulting firm. Haroon combines experience advising international clients of Kroll, McKinsey & Co., PwC and Alvarez & Marsal with work in RBS' and ABN Amro's Capital Resolution, Global Restructuring and Distressed Capital investing teams.
Haroon holds a B.A. (Honors) in Accounting and Finance from Manchester Metropolitan University. He is a Fellow of the Chartered Association of Certified Accountants.
---
Restructuring
Restructuring
Financial and operational restructuring and enforcement of security, including investigation, preservation and realization of assets for investors, lenders and companies.
Corporate Finance and Restructuring
Corporate Finance and Restructuring
M&A advisory, restructuring and insolvency, debt advisory, strategic alternatives, transaction diligence and independent financial opinions.
Return to top