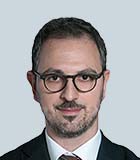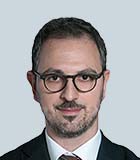 Gianluca Verdesca
Director
Gianluca is a director in the Kroll Real Estate Advisory Group (REAG), based in Agrate Brianza, Italy.
He's responsible for loan activities and services in the REAG 4 Loans department that include supervising valuation activities, real estate due diligence, audits and loan management. He also manages various special projects referred to the loan and bank consulting sector and coordinates local teams of technicians.

Gianluca has over 10 years of experience in the real estate sector, specifically in loan and leasing services. Prior to joining Kroll, he collaborated as an engineer at REAG Consulting Point in Bari providing advisory services to banks.

He has a degree in engineering and architecture from the Polytechnic University of Bari.
---
Valuation
Valuation
Valuation of businesses, assets and alternative investments for financial reporting, tax and other purposes.
Real Estate Advisory Group
Real Estate Advisory Group
Leading provider of real estate valuation and consulting for investments and transactions
Return to top