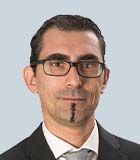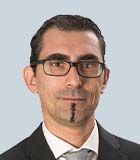 Gian Luca Giordano
Director
Gian Luca is a Director in the Real Estate Advisory Group (REAG), in the Turin office in Italy.
He is responsible for activities and services related to loans at REAG 4 Loans Department.
He joined REAG in November 2002 as an Expert/Valuer for the Investment and Advisory department and then as a Project Manager for the same department.
From 2006 to 2014 he was responsible for the north west of Italy office and he was Technical Director's deputy and Engagement Manager for REAG 4 Loans department; since the beginning of 2014 he is Operating Director at REAG 4 Loans department.
He has over 20 years of experience in the real estate sector with particular focus in loan services.
Before joining REAG, Gian Luca collaborated with some technical professional offices in Turin providing advisory services for banks.
In 2001 Gian Luca graduated in Architecture at Politecnico of Turin.
---
Real Estate Advisory Group
Real Estate Advisory Group
Leading provider of real estate valuation and consulting for investments and transactions
Valuation
Valuation
Valuation of businesses, assets and alternative investments for financial reporting, tax and other purposes.
Return to top