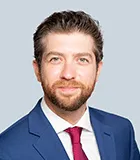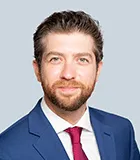 George Kokkinos is a director in the Valuation Advisory Services practice, based in New York.
He leverages more than 12 years of experience in valuation, specializing in the financial services industry, and has helped clients value tangible and intangible assets as well as financial assets and liabilities (including performing and impaired loans, intercompany loan arrangements and other illiquid and complex securities such as trust-preferred securities).
He has worked on a number of engagements related to financial and tax reporting, mergers and acquisitions and litigation support for clientele such as leading global financial services firms, large regional and community banks, traditional and alternative asset and wealth management companies, broker dealers, life and property and casualty insurance firms, investment banking firms, credit card and merchant processing companies, FinTech companies and specialty finance, lending and trading companies.
George received a B.S. in finance from The Pennsylvania State University. He is an accredited Chartered Financial Analyst (CFA) and a member of the CFA Institute, the New York Society of Security Analysts and the American Society of Appraisers.
---
Valuation Advisory Services
Valuation Advisory Services
Our valuation experts provide valuation services for financial reporting, tax, investment and risk management purposes.
Return to top