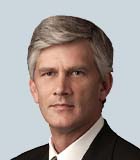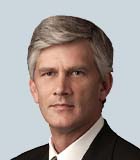 Gary Roland
Managing Director
Gary Roland joined Duff & Phelps (rebranded as Kroll) in 2005. He is a managing director in the Philadelphia office and part of the Office of Professional Practice, which interacts with financial reporting standard setters and regulars, tax authorities, audit firms and professional associations with the objective of supporting client facing efforts throughout the firm.
In addition, it aims to implement a level of quality standards and consistency among engagements and provides technical interpretation and guidance on financial reporting valuation matters, such as business combinations, intangible assets, goodwill and asset impairments. Gary has more than 25 years of experience in providing valuation services.

Prior to joining Duff & Phelps (rebranded as Kroll), Gary was a director with Standard & Poor's Corporate Value Consulting. Previously, he was a valuation services director at PricewaterhouseCoopers. He started his career at Coopers & Lybrand in 1984. Gary has extensive multinational experience in the valuation of intangible assets and in the valuation of minority and controlling interests in closely held companies. He has served clients from all aspects of the pharmaceutical and life sciences industries.

Gary holds an M.B.A. in finance and marketing and a B.S. in civil engineering from the State University of New York at Buffalo. He is a chartered financial analyst and a certified public accountant.
---
Roland
/en/our-team/gary-roland
/-/media/kroll-images/headshots/gary-roland.jpg
people
{746781D2-7596-4EA3-BB0D-61CC7AC16C05}