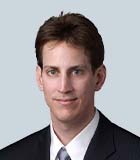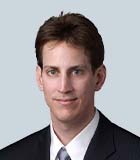 Frederick Bird is a director in the Seattle office and part of the Valuation Advisory Services business unit. He has also spent significant time working in the firm's New York and Tokyo offices. Having spent over ten years living in Japan, and speaking fluent Japanese, he has significant experience working with Japanese clients and with international clients on Japan-related valuation and advisory issues.
Frederick has executed analyses relating to equity, debt and enterprise valuations, intangible asset valuations, purchase price allocations, impairment analyses, stock option and share grant valuations, investment portfolio reviews, transaction advisory, and fairness and solvency opinions. His experience includes significant international project work, having performed valuations of assets or businesses in numerous countries in Asia, Europe, and North and South America, particularly in the context of international investment by US or Japanese corporate or financial investors. Frederick's clients have included some of the largest and most well-known firms in Japan and the United States, including major banking, securities, and industrial corporations and conglomerates.

Frederick's engagement highlights include the valuation of satellite orbital slots, technologies, U.S. and Global Navy contracts and other intangible assets for a global satellite telecommunications provider; the valuation of a multi-billion dollar private investment portfolio, containing debt, preferred stock and private equity, of a major Japanese bank; the allocation of purchase price across business units and subsidiaries along with the valuations of tangible, intangible and financial assets within a multi-billion dollar cross-border financial services acquisition; the valuation of multiple international subsidiaries of a major multinational food and beverage company for integration and tax purposes; valuation and transaction advisory to a marquee branded musical instrument maker related to negotiating the acquisition of its Japanese distributor; multiple cases of valuations of assets exposed to significant economic obsolescence in the pulp and paper industry; and the assessment of an airline in the pre-launch stage to determine a value for share grants and tax purposes.

Frederick received his M.B.A. from Cornell University and his B.A. in finance from North Carolina State University. He is also a chartered financial analyst charterholder and a member of the CFA Institute.
---
Valuation
Valuation
Valuation of businesses, assets and alternative investments for financial reporting, tax and other purposes.
Valuation Services
Valuation Services
When companies require an objective and independent assessment of value, they look to Kroll.
Return to top