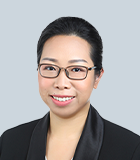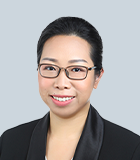 Florence is a director based in our Singapore office with over 10 years of experience specialising in corporate insolvency, turnaround and process improvement in Singapore, PRC, USA and Malaysia.
Upon graduation, Florence began her restructuring career at a Big 4 firm and subsequently at Borrelli Walsh and was involved in various assignments including but not limited to Creditor's Voluntary Liquidations, Compulsory Liquidations, Judicial Management, Scheme of Arrangements, Receiverships, Monitoring Accountant, Forensics and Corporate Advisory across a broad range of industries including construction, precision engineering, food processing, data centre, exclusive licensing, paint and chemicals.
She then took on leadership roles reporting to C-Suites and Board of Directors, overseeing the turnaround process, finance, administration, commercial, business development and human resource departments of numerous large private equity-owned companies.
Florence holds a Bachelor of Science (Accounting and Finance) from the London School of Economics and Political Science (LSE) in the UK, and is an associate member of the Institute of Singapore Chartered Accountants.
Professional Affiliations and Academic Qualifications
Associate Member, Institute of Singapore Chartered Accountants
Bachelor of Science (Accounting and Finance), London School of Economics and Political Science (LSE), UK
IWIRC Board Member
---
Ngu
/en/our-team/florence-ngu
/-/media/kroll-images/headshots/florence-ngu.png
people
{0840D7ED-B8E4-48DD-8F31-7345340BF1D9}
{83DA1DBC-8AC9-4DD1-B746-4D6F9C822F50}
{047C49DE-F44A-4E06-9DE8-782E565F291A}
{6B18A490-2227-426A-A1D0-3836822E90EB}