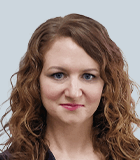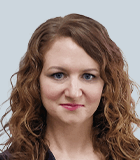 Erin Porter
Associate Managing Director
Erin Porter is an associate managing director with Kroll's Forensic Investigations and Intelligence practice, based in the Philadelphia office. Erin has conducted and helped manage investigations for a wide variety of corporate clients on matters involving internal and external fraud, whistle-blower claims, due diligence, asset identification and recovery, theft of intellectual property, security threats and hostile takeovers, and litigation support.
She is highly skilled at public records and social media research, navigating government and commercial databases, and working closely with computer forensics technicians to mine hard drives and other electronic media for information critical to fact-intensive investigations. Erin was a Senior Director with Kroll from 2008 to 2012, based in the New York office; she returned to Kroll in 2016.
Prior to returning to Kroll, Erin was a Senior Director for Stroz Friedberg in New York, where she managed a team of research analysts and helped conduct a wide variety of significant investigations. Representative matters included internal and external fraud, leaks of confidential and proprietary information, identity theft, and extortion. For two years starting in 2012, Erin oversaw a team of investigators at the Mintz Group in New York, where she managed a number of the firm's most complex cases for Fortune 500 companies, investment banks, major law firms, hedge funds, high-net-worth individuals, and nonprofit organizations.
Earlier in her career, Erin was a paralegal with a Florida-based law firm and worked as a legal assistant for a Washington, D.C., law firm.
Education and Certifications
B.A., Politics, New York University

Phi Beta Kappa Society
---
Return to top