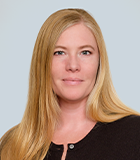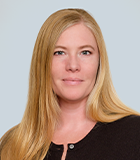 Erin Crockett
Senior Director
Erin Crockett is a senior director in the Expert Services practice, based in Los Angeles. Erin leverages more than 18 years of experience in consulting. She has a decade of experience as a full-time economics professor and been published in academic handbooks and peer-reviewed journals.
Prior to joining Kroll, Erin served as Clinical Assistant Professor of Economics at the Argyros School of Business at Chapman University, where she specialized in teaching econometrics and statistical modeling. Before that, she served as Lecturer of Economics at Baruch College of City University of New York, where she taught economics and econometrics to both undergraduates and business graduate students. Simultaneously, Erin held the title of President at Crockett Consulting, where she consulted on numerous high-profile projects.
Erin brings deep experience in economic damages and lost profits analyses along with consideration for issues of competition (including unfair competition), demand, price erosion, and price elasticity of demand. Erin's engagements often involve the valuation of intellectual property rights, including reasonable royalties for patents for technology-forward companies. She has also provided expertise on issues related to copyright and trademark infringement along with theft of trade secrets.
As an economist, Erin offers a broad skillset applying economic and financial expertise in complex matters involving breach of contract, securities fraud, financial markets litigation and employment disputes. She has been engaged on high-profile matters that have had major implications for the financial services industry.
Erin is regularly engaged to perform advanced econometric analyses, including regression, non-parametric analyses, quasi-experimental techniques and financial time series modeling. She has also provided expert testimony in sampling for statistical analysis.
Erin holds a Ph.D. in economics from Temple University. She also holds a Master of Arts in economics from Temple University and a Bachelor of Business Administration in economics from Drexel University.
---
Expert Services
Expert Services
Independent expert analysis, testimony, advice and investigations for complex disputes and projects.
Intellectual Property Expert Services
Intellectual Property Expert Services
Valuation, strategic consulting, investigations, expert witness testimony and transfer pricing services related to intellectual property rights and transactions and information risk.
Return to top