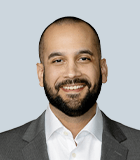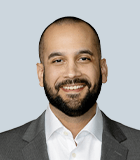 Erik Moser
Managing Director
Erik Moser is a managing director in the Cyber Risk practice, based in the Pacific Northwest. With more than 15 years of experience managing crisis communications to protect brands and mitigate reputational risk, Erik leads Kroll's strategic communications services worldwide. He is a nationally respected issues and crisis communications strategist, who has participated in some of the highest-profile reputation management and cyber security incidents of the last five years.
Erik brings proven experience in risk mitigation, incident response and reputation protection in high-risk, real-world scenarios, having provided strategic communications counsel to many brands, including Starbucks, PayPal, REI and BECU.
Prior to joining Kroll, Erik was Executive Vice President at Resolute CyberStrategies, where he navigated prominent incident response for a communications provider impacted by Russia's invasion of Ukraine, one of the top 10 largest health care data security incidents in 2021, and directed communications strategy for dozens of cyber security engagements.
Previously, Erik was a senior vice president at Edelman, where he led the Starbucks Issues and Crisis Communications team for four years and served as the lead of the Corporate and Public Affairs and the Issues and Crisis practices in the Pacific Northwest. In 2017, he provided onsite support for the Equifax Data Breach team to manage traditional and social media strategy. Erik has also practiced issues and crisis communications at Golin and he was a reporter on the corporate bankruptcy beat for the financial publication The Daily Deal.
Erik graduated from Columbia University in the City of New York.
---
Moser
/en/our-team/erik-moser
/-/media/kroll-images/headshots/eric-moser-1.png
people
{E39587AD-8F0B-4FE2-865F-969BC5501096}
{A19CE046-2DB8-482B-9404-2C8A6A0FF450}
{2DEEE4D2-8278-4C50-B3FF-1563BB257804}