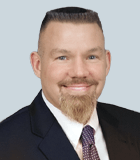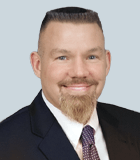 Eric Zimmerman
Senior Director
Eric Zimmerman is a senior director in Kroll's Cyber Risk practice, based in the New York Office. Eric has a tremendous depth and breadth of expertise in the cyber realm, spanning complex law enforcement investigations, computer forensics, expert witness testimony, computer systems design, and application architecture. He has received numerous recognitions for his work, is an award-winning author, and is a frequently sought-after instructor and presenter on cyber-related topics.
Before joining Kroll, Eric was a Special Agent with the Federal Bureau of Investigation (FBI), specializing in investigating criminal and national security-related computer intrusions, crimes against children (production, distribution, and possession of child pornography), intellectual property theft, and related crimes.

During his tenure with the FBI, Eric wrote over 50 programs that include forensic utilities and response tools that are currently in use by nearly 8,800 law enforcement officers in 82 countries. Among the programs that Eric developed are technical tools that enable law enforcement officers to combat the online sexual exploitation of children; these tools led to the rescue of at least 200 children in a single year. The FBI and many international law enforcement agencies have adopted Eric's tools as mandatory protocol for certain investigations.

In May 2012, Eric's contributions were recognized with a National Center for Missing and Exploited Children's Award, which honors outstanding law enforcement professionals who have performed above and beyond the call of duty to safely recover a missing child or successfully resolving a complex child sexual exploitation investigation. Eric was also presented with the U.S. Attorney Award for Excellence in Law Enforcement in 2013.

Over the course of his career, Eric has led or participated in a wide range of cyber-focused classes, seminars, and conferences. For two consecutive years, 2017 and 2016, he was named Forensic 4:Cast Digital Forensic Investigator of the Year. He is also a two-time winner of the SANS DFIR NetWars Tournament (2015, 2014). In addition to his many speaking engagements, Eric is the co-author of X-Ways Forensics Practitioner's Guide, which was a Forensic 4:Cast 2014 Digital Forensics Book of the Year winner.

Before joining the FBI, Eric was a Systems Administrator for Menlo Logistics, a global supply chain company that offers third-party logistics and supply chain management, among other services.
Education and Certifications
B.S., Computer Science, Roosevelt University
GIAC Certified: Forensic Analyst (GCFA), Forensic Examiner (GCFE), Firewall Analyst (GCFW), GIAC
Security Essentials (GSEC)
CompTIA: Security+ Certification, A+ Certification, Network+ Certification
X-Ways Forensics Certified X-PERT
EnCase Certified Examiner
Affiliations & Memberships
International Association of Computer Investigative Specialists (IACIS)
High Technology Crime Investigation Association (HTCIA), Southwest Chapter
High Tech Crime Consortium (HTCC)
---
Cyber Risk
Cyber Risk
Incident response, digital forensics, breach notification, managed detection services, penetration testing, cyber assessments and advisory.
Return to top