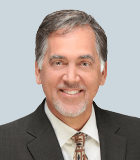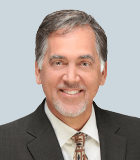 Eric Thompson
Managing Director
Eric Thompson is a managing director in the Cyber Risk practice of Kroll, based in Miami Lakes, Florida. Eric has over 25 years of experience in computer forensics and cryptography.
Prior to joining Kroll, Eric was the founder of AccessData, a leader in computer forensics, eDiscovery and cryptanalysis. During his 25 years at AccessData, the firm grew to over 500 employees with over $80 million in annual revenue. Eric was the original designer of AccessData's Forensic Toolkit (FTK), Password Recovery Toolkit (PRTK) and Distributed Network Attack. Eric's computer forensic research ultimately resulted in FTK's adoption by the FBI, Secret Service and numerous other law enforcement agencies as an industry standard. Eric also co-founded iServer, a successful web hosting company which in 1998 merged with two other web companies, H-Ways and Best, to form Verio. After a public offering, Verio was ultimately purchased in 2000 by NTT for $2.2 billion.
At Kroll, Eric works on cryptography and code-breaking research with a focus on the challenge of cryptographic ransomware. Additionally, Eric works closely with Kroll technology partners to innovate and build comprehensive cyber security solutions for small to medium-size businesses.
Eric has developed curriculum for and taught courses on computer forensics and cryptography to over 1,500 international, federal, state and local law enforcement agents. These classes have been taught at the FBI Academy, Federal Law Enforcement Center (FLETC), UK Wyboston Academy, UAE Etisalat Academy and the FBI Regional Computer Forensics Labs. Eric has published numerous thought leadership pieces on computer forensics, including co-authoring "Minimal Key Lengths for Symmetric Ciphers to Provide Adequate Commercial Security," along with Matt Blaze, Whitfield Diffie, Ronald L. Rivest, Bruce Schneier, Tsutomu Shimomura and Michael Wiener.
Further, Eric has been recognized as a Lifetime Honorary Member of the International Association of Computer Investigative Specialists (IACIS), awarded the Computer Forensics Professional of the Year at the 2011 Techno Security Conference and received a Letter of Commendation from U.S. Ambassador Robert S. Gelbard for cryptoanalysis work performed as part of a joint U.S. Intelligence and Bolivian military anti-terrorist cooperative operation.
Eric received a B.S. in electrical engineering and B.A. in Japanese from Brigham Young University and a M.S. in finance from Florida State University.
---
Cyber Risk
Cyber Risk
Incident response, digital forensics, breach notification, managed detection services, penetration testing, cyber assessments and advisory.
CyberDetectER
CyberDetectER
Proactively monitor, detect and respond to threats virtually anywhere – on endpoints and throughout the surface, deep and dark web.
Cyber Risk Assessments
Cyber Risk Assessments
Kroll's cyber risk assessments deliver actionable recommendations to improve security, using industry best practices & the best technology available.
Computer Forensics
Computer Forensics
Kroll's computer forensics experts ensure that no digital evidence is overlooked and assist at any stage of an investigation or litigation, regardless of the number or location of data sources.
Return to top