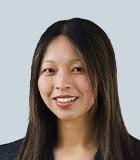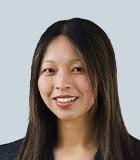 Elaine Young is a director in the Office of Professional Practice (OPP), based in the in the Silicon Valley office. As part of OPP, Elaine assists in providing firm-wide technical guidance, ranging from technical updates, internal and external webinars, templates, and addressing technical questions on a variety of valuation and financial reporting issues, such as business combinations, intangible assets, goodwill and asset impairments.
She has over 18 years of experience in all areas of business valuation including the determination of business enterprise value, and the valuation of patents, computer software, customer accounts, license agreements, trademarks, deferred revenue liability and other underlying intangible assets.
Prior to joining the firm, Elaine performed valuation and financial advisory engagements for over three years with the Valuation Services Practice of Standard & Poor's Corporate Value Consulting Group.
Elaine specializes in enterprise software, social and mobile platforms, computer hardware/software, IT service and semiconductor industries, and has provided valuation services to many of the companies within these industries. She has performed numerous valuations and financial analyses for a variety of purposes including financial reporting, tax, transaction advisory and financial planning. She works with companies ranging from private early and stage companies to Fortune 500 public companies.
Elaine received an MBA from the Haas School of Business, University of California, Berkeley and a B.S. in business administration from the University of California, Berkeley. She was elected as a member of The Appraisal Foundation's Business Valuation Resource Panel, effective from January 1, 2021 for a three-year term.
---
Valuation
Valuation
Valuation of businesses, assets and alternative investments for financial reporting, tax and other purposes.
Valuation Services
Valuation Services
When companies require an objective and independent assessment of value, they look to Kroll.
Return to top