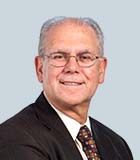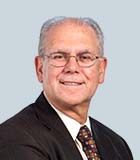 Edward J. Radetich
Managing Director
Edward J. Radetich, Jr., CPA (Ed) is a managing director in the Kroll Settlement Administration practice. Ed was previously the founding partner of Heffler Claims Group.
Ed has worked in the legal settlement industry since since 1975 and has successfully administered thousands of complex settlements. Many of the industry procedures used today were drafted and implemented under his leadership. He has provided testimony in both federal and state courts on many occasions, supporting class action processes and procedures.
Ed is frequently sought after to provide guidance and support in developing plans of allocation and claims processes relating to class action settlements. Some of the high-profile cases that Ed has provided consultation services include; Three Mile Island Nuclear Accident, Nasdaq Market Makers Antitrust Litigation, Airlines Antitrust Litigation, Bank of America Securities Litigation and Phen-Phen Diet Drug Mass Tort Litigation.
In 1993, Ed testified before United State Senate Banking Sub-committee, chaired by Senator Christopher Dodd, in support of class actions and their effectiveness, at a time when the class action industry was under attack. In his testimony he produced statistical data showing that class actions had a very positive claim filing rate and that recoveries to class members represented a substantial portion of damages.
Ed was also invited by the United States Secretary of the Treasury to participate in assisting the Treasury to draft the tax regulations related to the taxation of settlement funds under Internal Revenue code section 468(B). As a result of his involvement in that process, Ed continues to be asked to provide guidance on tax issues related to taxation of settlement funds and the recipients of those settlement funds.
Ed has presented to numerous professional and trade organizations on administration procedures, including the National Association of Securities Class Action Trial Lawyers. He moderated the 12th Annual ILEP Conference on litigation reform and was a member of a Claims Administration Advisory Group for the 2008 conference on improving the process of distributing securities litigation settlements. He has also guest lectured at both the Rutgers Law School and The University of Maryland Law School on the topic of "Class Action Processes and Procedures."
A graduate of Drexel University, Ed holds a B.S. in accounting. He is a licensed Certified Public Accountant in both Pennsylvania and New Jersey. He is a member of the American Institute of CPAs, the Pennsylvania Institute of CPAs and the New Jersey Society of CPAs.
Ed serves on numerous boards and committees for community and charitable organizations throughout the Delaware Valley. Over the years he has received numerous awards and honors for his work in the community, including The City of Hope Spirit of Life award and his achievements have been recognized by The International Who's Who.
---
Radetich
/en/our-team/edward-j-radetich
/-/media/kroll-images/headshots/edward-radetich.jpg
people