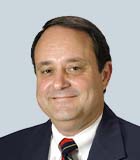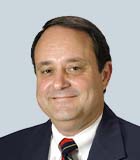 Jed DiPaolo
Senior Advisor
Edward J. DiPaolo has served as a Kroll Senior Advisor since 2011. He brings more than 30 years of experience in the Energy industry.
Edward was a Partner at Growth Capital Partners, L.P. for 8 years. Prior to that, Edward worked for over 27 years at Halliburton Company where he held several positions. Edward was a Group Senior Vice President of Global Business Development with Halliburton Company since 2003. Prior roles at Halliburton included serving as North American Regional Vice President and Far East Regional Vice President. In these roles, he was responsible for overall operations of Halliburton Energy Services' North America and Far East operations.

Edward currently serves on the Board of Directors of the following public companies: Evolution Petroleum Corporation, and Willbros Inc. He also sits on several private company boards. He previously served as Interim Chairman of the Board of Directors of Boots and Coots Group. He also served on Superior Well Services' board prior to being sold to Nabors Industries. In addition, he served on the board of Innicor Subsurface Technologies prior to being sold to BJ Services.

Edward received his undergraduate degree in Agricultural Engineering from West Virginia in 1976. He also serves on the Advisory Board for the West Virginia University College of Engineering.
---
Return to top