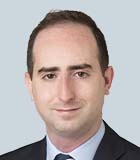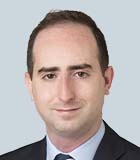 Edmond is a Director in the Expert Services practice of Kroll's New York office. Edmond provides litigation consulting and offers expert witness testimony involving high profile financial dispute cases created by the Global Financial Crisis.
His experience includes providing loss valuation and loan re-underwriting analysis relating to major RMBS-related disputes and settlements. Edmond also has broader complex financial product, asset management and credit lending experience that he has applied to a variety of projects.

Edmond joined Kroll through the acquisition of Dynamic Credit Partners, LLC in December 2010. At Dynamic Credit, he was part of the Asset Backed Security analysis and valuation team. He was responsible for market data and analysis involving the risk assessment and valuation of complex assets, specializing in RMBS and CDOs. In addition, Edmond interfaced with the operations and trading teams to ensure seamless trading and settlement procedures.

Prior to joining Dynamic Credit, Edmond gained 3 years of experience in the mortgage industry as a loan officer and home equity specialist for Universal Mortgage, Inc. At Universal Mortgage, Mr. Esses developed a keen understanding of the residential real estate market, interest rate fluctuations, and mortgage products.

Edmond received a BBA in Finance from Baruch College in New York City.
---
Expert Services
Expert Services
Independent expert analysis, testimony, advice and investigations for complex disputes and projects.
Return to top