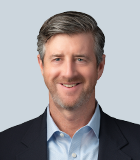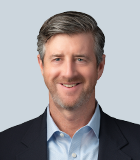 Don Carey
President, Kroll Digital Solutions
Based in New York, Don Carey is President of the Digital Solutions business and a member of Kroll's Executive Leadership team.
For over 27 years, Don has successfully launched and scaled data and software platforms across the capital markets. He has created market solutions that have transformed how investors, broker-dealers and corporations utilize data and technology to grow and support their businesses.
Prior to joining Kroll, Don was President at Bloomberg Tradebook, a global agency broker-dealer. He was responsible for EMSX, the largest trading platform for the global financial market. He led the strategy to adapt the Platform to new regulatory requirements and pioneered workflow solutions for institutional sales traders to match broker inventory and research with client interest lists, orders and trade history. Don held other positions within the Bloomberg Professional Services business, including overseeing their sales and trading applications, core analytics, research and chat platform. He began his career at J.P. Morgan focused on the syndicated loan market.
Don is the President of the Fathers and Friends organization at the Delbarton School in Morristown, New Jersey. He has been an avid supporter of Covenant House's New Jersey chapter and The Wall Street Decathlon for Memorial Sloan Kettering Pediatric Cancer Research. He was the first executive ally of Bloomberg's LGBTQ community.
He holds a B.A. in finance from the University of Vermont.
---
Digital Technology Solutions
Digital Technology Solutions
Enriching our professional services, our integrated software platform helps clients discover, quantify and manage risk in the corporate and private capital market ecosystem.
Return to top