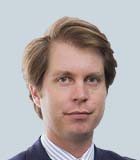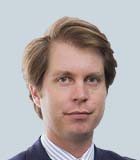 Diego Gómez-Zubeldia
Senior Director
Diego Gómez-Zubeldia is a senior director in the Expert Services practice, based in the Madrid office. His experience is in professional services related to forensic practice in litigation and disputes (expert evidence, arbitration, mediation, investigations and insolvency), business crises, operational and financial restructuring and transactions (aiding with the sale of undertakings, valuations and due diligence processes).
Prior to joining Kroll, Diego served as a director at Forest Partners, a position he held from September 2017 to February 2019, at which time Forest Partners was acquired by Kroll. Before that, he worked in the forensic services department at PricewaterhouseCoopers (PwC) in 2012 and formed part of the PwC Energy and Utilities deals team between 2013 and 2017. He began his professional career in 2006 in the forensic services department at KPMG, switching to audit in 2008, where he gained significant expertise in accounting and financial matters and took part in numerous audits of energy sector firms, prior to moving back to forensic services in 2009. On his return, he advised in litigation scenarios and out-of-court disputes in the role of independent expert and took part in various fraud investigations.

Diego has experience in the preparation of expert witness reports and their defense and ratification in the courts of the civil, judicial review, commercial, employment, and criminal jurisdictions and in leading arbitration tribunals (CIMA, Arbitration Court of the Madrid Chamber of Commerce and the International Chamber of Commerce (ICC)). He has also taken part in fraud investigations across diverse areas, issuing special reports on findings to company boards, as well as expert witness reports for use in court.

In recent years, Diego has specialized in independent expert services in energy markets and has worked with a large majority of the leading firms in the sector, including those with assets operated under special regimes. He has also advised clients on transactions related to this sector.

Diego received a degree in business administration and management from the University Centre Villanueva. He has participated in various courses and seminars related to company valuations. He has also spoken at seminars held by the Madrid International Arbitration Summer Court (IASC).
---
Expert Services
Expert Services
Independent expert analysis, testimony, advice and investigations for complex disputes and projects.
Bankruptcy Litigation and Solvency Disputes
Bankruptcy Litigation and Solvency Disputes
Expertise in disputes involving fraud, valuation, solvency, governance, plan treatment, and avoidance actions in the bankruptcy or insolvency context.
Return to top