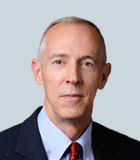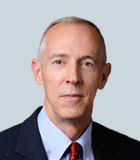 Dennis Deegear is a director in the Austin office and part of the Valuation Advisory Services practice of Kroll. He has more than 30 years of experience in the appraisal of various types of utility and industrial property.
Dennis' experience in the appraisal field has given him an extensive background in the appraisal of property in many industries, including electric utility, telecommunications, pipeline, railroad, gas processing, gas transmission/distribution, power generation, oil refining, packaging, food processing, waste disposal and general manufacturing.

Throughout much of his career, Dennis has provided expert witness testimony in administrative hearings as well as in litigation. He has also taught various appraisal courses and has been a frequent speaker at conferences and seminars. He has served as chair of the Public Utility Section of the International Association of Assessing Officers and as vice president of the National Association of Mass
Appraisers. In 2010 Dennis was appointed to the IAAO Technical Standards Committee and served on through 2013.

Prior to Kroll, Dennis was with Capitol Appraisal Group, Inc. in Austin, where he became a vice president and the Director of the Industrial Division. In this position, he appraised a wide variety of industrial, utility, telecommunications and transportation properties. He also supervised the appraisal of all non-mineral properties. Other responsibilities included company-wide USPAP compliance and providing leadership in marketing and client relationship efforts. Dennis began his appraisal and property tax career with the Texas State Property Tax Board, where he became the assistant director of the Valuation Division. While at the State Property Tax Board, Dennis served as editor of and principal contributor to the original edition of the General Appraisal Manual.

Dennis received his B.A. in history from Trinity University and his M.P.A. from the Lyndon B. Johnson School of Public Affairs at the University of Texas at Austin. He also earned the Registered Professional Appraiser designation from the Texas Board of Tax Professional Examiners and is a member of the International Association of Assessing Officers (IAAO) and Texas Association of Appraisal Districts.
---
Valuation
Valuation
Valuation of businesses, assets and alternative investments for financial reporting, tax and other purposes.
Tax Services
Tax Services
Built upon the foundation of its renowned valuation business, Kroll's Tax Service practice follows a detailed and responsive approach to capturing value for clients.
Return to top