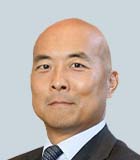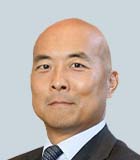 David Liu
Regional Managing Director, Asia-Pacific
David Liu is the APAC regional managing director for the Growth Office based in Hong Kong where he also serves as the City Leader.
David is an operating member of Kroll's Asia-Pacific (APAC) Management Committee and a member of the APAC Regional Board for Kroll's Charitable Foundation. He leverages more than 20 years of experience advising and working with financial institutions, private equity sponsors, family offices, venture capital and financial technology firms across engagements involving capital markets, environmental, social and governance (ESG) and digital assets.
David leads Kroll's APAC growth strategy, innovation, client relationships, and enterprise-wide initiatives along with our ESG advisory services in the region.
Prior to his current position, David served as the Head of Asia Pacific for Kroll's Compliance, Risk, and Diligence practice, where he assisted clients to manage risks such as complying with anti-money laundering (AML), anti-bribery and anti-corruption (ABC) regulations. This included conducting AML program reviews, Foreign Corrupt Practices Act (FCPA) compliance program reviews, and complex reputational and ESG policy due diligence for financial institutions, private equity, and corporations.
David has extensive experience with initial public offering (IPO) and transactional due diligence working with financial sponsors, private equity, underwriters, and law firms to manage transaction risks including regulatory, sanctions, and compliance risks. Additionally, he has managed market-sizing, market entry and benchmarking assessment projects across APAC for corporate clients, international development banks and sovereign wealth funds.
David is a key advisor for financial and regulatory technology accelerators and associations where he supports early-stage venture backed companies, institutional firms and various exchanges in assessing a wide range of risks including navigating the rapidly evolving regulatory landscape surrounding blockchain and cryptocurrencies.
---
Liu
/en/our-team/david-liu
/-/media/kroll-images/headshots/david-liu.jpg
people
{F57FF9F4-BA81-4F5B-A036-8C83050D18D9}
{047C49DE-F44A-4E06-9DE8-782E565F291A}
{C811D92E-614C-417A-AF4F-EB80E516C701}
{0517A987-4628-4F79-BEB4-894DB6FBF8BA}
{6B18A490-2227-426A-A1D0-3836822E90EB}