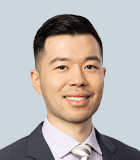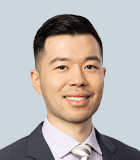 David Li is a director in the Data Insights and Forensics practice, based in New York. David has eight years of experience leading and performing model validations and functional systems testing for transaction monitoring, sanctions and know your customer (KYC)/client due diligence (CDD) compliance systems. He has worked with various Fortune 500 companies across the banking, capital markets, health care, communications and consumer staples sectors.
Prior to joining Kroll, David served as a managing consultant at Exiger Intelligence. Before that, he held the title of consultant in the Cyber Security, Privacy and Forensics practice at PricewaterhouseCoopers. In this role, he focused on complex data-driven analytics to support privacy and regulatory compliance program implementations as well as fraud detection to aid investigations of financial crime and anti-money laundering.
David's experience includes anti-money laundering (AML) lookback reviews for financial institutions and data lineage testing for transaction monitoring/screening systems to identify gaps and perform root cause analysis to classify areas for improvement. He has experience with a broad set of compliance tools, including Actimize, Fircosoft and SafeWatch.
David is experienced with data wrangling techniques on structured and unstructured data, analytics tools and programming languages, including Tableau, Alteryx, PowerBI, Sisense, SQL, Oracle and VBA.
David holds a Bachelor of Science in finance from Rutgers Business School.
---
Li
/en/our-team/david-li
/-/media/kroll-images/headshots/david-li.png
people
{AD900E55-952D-40D9-A0AB-F2B1318DB43F}
{5EDC6FDB-1A87-4447-A226-76CA6CD31223}
{55013783-9455-4D36-882A-1D17F8D58889}
{C3CDFD67-9703-400A-B17E-118CE9D7E4AB}
{047C49DE-F44A-4E06-9DE8-782E565F291A}
{C6E677F2-B5B4-485D-AA0E-9FBAA922A793}
{DE563436-603A-4189-95C9-694668C73511}
{8F72293A-8F2E-4A71-919B-6F70C96E9322}
{C811D92E-614C-417A-AF4F-EB80E516C701}
{123DA9E3-C43A-43ED-9B32-F3E6E92EC400}
{0517A987-4628-4F79-BEB4-894DB6FBF8BA}
{642ACBF7-B15D-49F5-8329-30430921EB04}
{DB723234-6127-4531-97F8-17237B9D3AD3}
{67E94D08-FE00-4B16-B70F-F5F93702EF22}
{2DEEE4D2-8278-4C50-B3FF-1563BB257804}