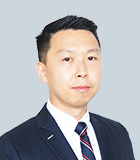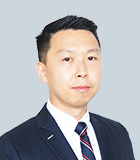 Danny Soejanto is a director in the Restructuring practice, based in Singapore. Danny has over 14 years of experience in the financial industry, which includes debt restructuring, financial due diligence and financial modeling. He has worked in Singapore, the U.S. and Indonesia.
Danny is well-versed in employing cost-reduction and performance improvement initiatives, undertaking interim CFO roles, conducting operational reviews and reviews of business models, cash flow forecasting, operational and financial due diligence, and investigations. He has been involved in various engagements across the financial, retail, logistic, telecommunications, energy and shipping industries.
Danny joined Kroll through the acquisition of Borrelli Walsh in 2020. Before that, he worked in a Big Four accounting firm and also spent seven years in a specialist restructuring firm based in Singapore and Indonesia. Before that, Danny spent three years in the audit department of another Big Four accounting firm in the U.S
Danny has acted as an independent financial advisor for several organizations, which include an Indonesian fintech and B2B e-commerce startup with total funding raised up to USD 90 million; a listed Indonesian retail company with total debt of approximately USD 500 million; and international banks in relation to exit strategies from one of their non-performing loan portfolio involving a special retailer in Indonesia. Additionally, he was an independent financial advisor to a leading specialty retailer in its debt restructuring of approximately USD 60 million and to a solar power plant group of companies with operations in Philippines, Thailand and Japan. He was also a financial advisor to the interim chief revenue officer team at a major Indonesian tea company, controlled by an Asia Pacific fund with USD 4 billion of assets managed.
Previously, Danny has also worked as a restructuring advisor for a Singapore-based cryptocurrency platform with more than 125,000 customers and USD 350 million of assets under management (AUM). He has also managed the pre-investment due diligence of an Indonesian logistic company with a turnover of USD 144 million for a leading private equity firm. In addition, Danny was a turnaround and restructuring advisor for a Technology Media and Telecommunications (TMT) business in Indonesia with a total debt of approximately USD 110 million.
Danny holds a bachelor's degree in accounting from Indiana University Bloomington.
---
Restructuring
Restructuring
Financial and operational restructuring and enforcement of security, including investigation, preservation and realization of assets for investors, lenders and companies.
Financial Due Diligence
Financial Due Diligence
Kroll's Financial Due Diligence team provides Quality of Earnings (QoE) and key financial analyses for buyers, sellers and banks in M&A transactions.
Return to top