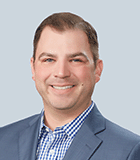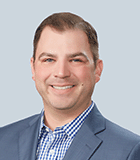 Daniel Maher, MAI
Senior Director
Dan Maher is a senior director in the Real Estate Advisory Group, based in Dallas. He leverages more than 15 years of experience in valuations. Dan has experience in the valuation of multi-family assets, hospitality/leisure, self-storage facilities, retail projects, office developments and industrial assets.
Dan's primary focus is on real estate appraisal and consulting for lending institutions and publicly traded REITs in the South-Central United States; however, he has experience on a national level as well. His appraisals have been used for collateral lending, financial reporting, portfolio valuation, internal planning and decision-making purposes. Dan's clients include leading financial institutions involved in balance sheet lending and CMBS securitizations. Dan also has several clients in the REIT sector and CMBS special servicers.
Prior to joining the firm, Dan served as a director at CBRE, where he specialized in multi-family, self-storage and manufactured housing. Additional experience includes a director position at Colliers International Valuation and Advisory Services.
Dan received a Bachelor of business administration in finance from Texas A&M University. Dan is also a designated Member of the Appraisal Institute and is a state-certified general real estate appraiser in many states throughout the Southern U.S.
---
Real Estate Advisory Group
Real Estate Advisory Group
Leading provider of real estate valuation and consulting for investments and transactions
Return to top