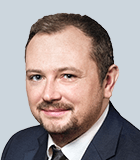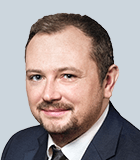 Daniel Gray
Senior Account Manager, EMEA
Daniel Gray is a manager in the Compliance Risk and Diligence practice, based in the London office. Daniel leverages more than eight years of experience working across the due diligence and political risk sector, with a particular focus on environmental, social and governance (ESG) risks.
Daniel regularly manages and delivers complex pre-transactional integrity due diligence investigations, enabling clients to make informed business decisions regarding their prospective acquisitions, investments and third-party relationships. He has carried out complex online and on-the-ground investigative research across the Caribbean and Southeast Asia, serving as a Kroll subject matter expert on matters related to these regions.

Prior to Kroll, Daniel served as the associate director at The Caribbean Council, a long-established consultancy and membership organization that provides trade and investment advisory services. Here, Daniel developed a successful political risk and due diligence practice, focused on the Caribbean and Central America, cultivating political and industry source networks across the region.

Before that, Daniel was an analyst at Verisk Maplecroft, where he advised global companies on political, ESG, regulatory and physical and cyber security risks to their operations and investments, with a focus on Latin America and South East Asia. During this time, he oversaw a team of security analysts responsible for advising clients on evolving terrorism risks worldwide. Daniel began his career at a boutique corporate investigations firm based in Kuala Lumpur, Malaysia.
Professional Experience
Pioneered the development of Kroll Compliance Risk and Diligence practice's ESG products, supporting clients to integrate ESG into their existing compliance due diligence programs

Manages relationships across the Compliance Risk and Diligence network of independent investigators and continues to cultivate new relationships with investigators and industry contacts around the globe

Frequently provided verbal briefings and written analysis on security, political and economic matters in Latin America and the Caribbean to some of the region's largest investors, as well as senior civil servants, ministers, government officials and diplomats from the UK and European Union

Delivered complex investigations to multinational corporations seeking local partners to enter Myanmar during its economic and political opening across 2012-2013; mapping out the leading business tycoons and identifying the associated sanctions, legal and reputational risks

Carried out grey market and intellectual property theft investigations in Malaysia and Vietnam for global pharmaceutical, software and electronics companies, involving site visits, test purchases and cooperation with regulatory authorities
Education and Certifications
M.A. in Terrorism, Security and Society, King's College London

B.A. Joint Honors, Politics and Spanish, University of Leeds
Publications
Expertise
Integrity due diligence

Environmental, Social & Governance (ESG) due diligence

In-country source enquiries and the cultivation of source networks

Political risk advisory

Business Intelligence

Third-party risk management

Foreign Corrupt Practices Act (FCPA), UK Bribery Act, and Anti-Bribery Compliance
---
Compliance Program Consulting
Compliance Program Consulting
Kroll is trusted by companies worldwide to help establish policies and programs aimed toward preventing fraud and complying with anti-money laundering (AML) and anti-bribery and corruption regulations.
Return to top