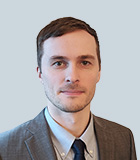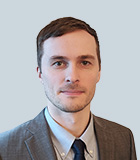 Dan Ryan
Associate Managing Director
Dan Ryan is an associate managing director in the Cyber Risk practice of Kroll, based in New York City.
Dan leverages more than 12 years of experience assisting clients with incident response and forensic services, with a focus on PCI-related fraud, ransomware and intellectual property theft.
Prior to joining Kroll, Dan served as a team lead in the Verizon RISK team, formerly known as CyberTrust. Before that, he held several IT leadership roles in the startup space.
Dan has managed several high-profile data breach investigations in the United States, several of which have been extensively covered by national media. Dan is well-practiced in both criminal and civil investigative requirements, including incident response, computer forensics and fact-finding techniques. Dan has also served as an expert witness in criminal trials and has been featured on CNN, ABC News and BBC.
Dan received a B.S. from Lehigh University. He also holds a number of certifications, designating him as a Core PCI Forensic Investigator (Core PFI), Certified Information Systems Security Professional (CISSP) and Certified Information Systems Auditor (CISA).
---
Cyber Risk
Cyber Risk
Incident response, digital forensics, breach notification, managed detection services, penetration testing, cyber assessments and advisory.
Incident Response and Litigation Support
Incident Response and Litigation Support
Kroll's elite security leaders deliver rapid responses for over 3,000 incidents per year and have the resources and expertise to support the entire incident lifecycle.
24x7 Incident Response
24x7 Incident Response
Enlist experienced responders to handle the entire security incident lifecycle.
Computer Forensics
Computer Forensics
Kroll's computer forensics experts ensure that no digital evidence is overlooked and assist at any stage of an investigation or litigation, regardless of the number or location of data sources.
Return to top