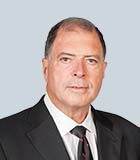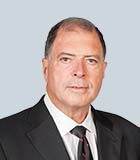 Damian McMeekin
Senior Counsel
Damian McMeekin is Senior Counsel in the Forensic Investigations and Intelligence practice, based in Melbourne.
Damian leverages more than 40 years of experience in developing, leading, undertaking and advising sophisticated and effective risk, compliance, security, due diligence and issues management programs internationally and across both private and public sectors. Damian is a senior international risk and issues management executive with experience in consulting, banking and diplomacy.
Prior to joining Kroll, Damian served as the managing director of the Asia-Pacific-focused business intelligence company of an influential global research and campaigns group. Prior to that, he held the title of global head of security at the Australia & New Zealand Banking Group (ANZ), where he was responsible for the strategic and proactive management of threats to the security of ANZ from the external environment, including geopolitical risks. Damian joined ANZ from the Australian Department of Foreign Affairs & Trade where he had been a senior official responsible for managing issues of national security and political and economic affairs from both international and Australian positions. He was posted to Australian diplomatic missions in Hong Kong, Thailand, Papua New Guinea and Malaysia, with responsibilities regionally and secondments to the Attorney-General's Department and the British government.
Damian chairs the Australian Security Medals Foundation and the Board Audit and Risk Committee of IDCARE, Australia and New Zealand's national identity and cyber support service. He also chairs IDCARE's subsidiary, MyDataCare. Damian is a member of the Australian Institute of Company Directors (AICD) and has previously served as president of both the International Security Management Association (ISMA) and the Asia Pacific Association of Threat Assessment Professionals (APATAP). Additionally, he has represented the financial sector as a member of Australia's national Critical Infrastructure Advisory Council (CIAC) and as chair of its constituent Banking & Finance Infrastructure Advisory Group.
Damian received a B.A. (Hons) in political science from the University of Melbourne.
---
Return to top