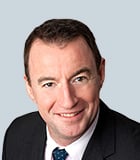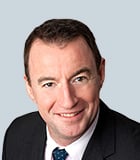 Dafydd Evans
Managing Director
Dafydd Evans is a managing director in the M&A Advisory practice, based in the London office. Dafydd leverages more than 18 years of corporate finance experience in assisting UK and European corporates, private equity and owner-managed businesses. He has experience across both M&A and restructuring, with an expertise in the industrials, engineering/materials and aerospace/defense sub-sectors.
Prior to joining Kroll, Dafydd served as a leading member of the European Industrials M&A team at DC Advisory Partners, formerly Close Brothers Corporate Finance, for seven years. Before that he was on the Corporate Finance team at PricewaterhouseCoopers for six years. Prior to his career in investment banking, Dafydd gained operational experience as a product engineer with Corus plc (now TATA Europe) and Alcan Rolled Products.

During Dafydd's career, he has completed several high-profile transactions. His notable clients include Pirtek Europe, which he advised in the recent sale to PNC Riverach Capital. Some other notable transactions include: advising Independent Forgings and Alloys on the investment of growth capital by BGF; the sale of Hydro International to Agilitas; the sale of Fibercore to Safety Tech Inc; and the sale of Mettis Aerospace to Stirling Square Capital Partners.

Dafydd received his M.A. in materials science from St. Anne's College, Oxford University. Dafydd is a member of the Institute of Chartered Accountants in England and Wales.
---
Evans
/en/our-team/dafydd-evans
/-/media/kroll-images/headshots/dafydd-evans.jpg
people
{1F8452CE-BB02-4541-A705-86D25933687E}
{22071366-6F45-4C04-8261-CDFA24749510}
{55013783-9455-4D36-882A-1D17F8D58889}
{C3CDFD67-9703-400A-B17E-118CE9D7E4AB}
{047C49DE-F44A-4E06-9DE8-782E565F291A}
{C6E677F2-B5B4-485D-AA0E-9FBAA922A793}
{DE563436-603A-4189-95C9-694668C73511}
{8F72293A-8F2E-4A71-919B-6F70C96E9322}
{C811D92E-614C-417A-AF4F-EB80E516C701}
{123DA9E3-C43A-43ED-9B32-F3E6E92EC400}
{0517A987-4628-4F79-BEB4-894DB6FBF8BA}
{642ACBF7-B15D-49F5-8329-30430921EB04}
{DB723234-6127-4531-97F8-17237B9D3AD3}
{67E94D08-FE00-4B16-B70F-F5F93702EF22}
{70E25357-B690-49B8-948F-958DAD26DCD4}