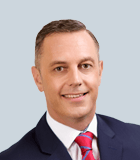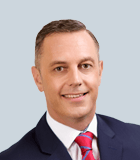 Colin Wilson is a director in Global Restructuring practice based in the British Virgin Islands (BVI) office.
Colin leverages more than 20 years of restructuring experience in dealing with cross-border restructuring and insolvency matters including work across Barbados, British Virgin Islands, Cayman Islands, Cyprus, Hong Kong, PRC, Sierra Leone, Singapore and the United States.
Prior to joining Kroll, Colin served as a liquidator of a BVI company where the only assets were shares and rights to an LPG terminal in Africa and a greenhouse project in UAE—which was previously held by the company and was the subject of avoidance claims in BVI and Bermuda. Before that, he held the title of liquidator of a BVI intermediate holding company by an agribusiness company incorporated in Singapore and listed on the Singapore Stock Exchange. The BVI company's single asset was a 90% shareholding of an Indonesian company that owns a palm oil plantation and mill.
Colin's expertise includes being receiver and director over a BVI entity and several subsidiaries (in BVI and Cyprus) relating to proceedings in BVI in a dispute worth circa $1 billion. He was tasked with tracing and realizing assets ranging from investments in U.S. technology companies, crypto currency, aircraft and various property assets held across Europe.
Colin is a member of the Association of Chartered Certified Accountants, the Association of Accounting Technicians and is a former board member of the Restructuring and Insolvency Specialists (BVI) Ltd (RISA). In addition, he also received a Certificate of Proficiency in Insolvency.
---
Restructuring
Restructuring
Financial and operational restructuring and enforcement of security, including investigation, preservation and realization of assets for investors, lenders and companies.
Return to top