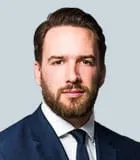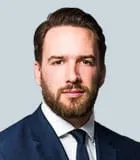 Colin Everson
Managing Director, Growth Team
Colin Everson is a managing director in the Growth Team, based in London. Colin leverages more than 16 years of experience in technology and law, providing guidance and support to clients and developing the practices of colleagues in conjunction with strategic and revenue growth ambitions.
In his current role, Colin helps clients from the legal, corporate and financial sectors identify and select experts and consultants facing rapidly evolving litigation and regulatory risks landscape. Often, these risks pose existential threats to enterprises and portfolio companies.
Prior to joining Kroll, Colin served as a senior practice manager at Wilberforce Chambers, a specialist company and commercial law set of Chambers.
Colin has worked with clients across multiple jurisdictions, including the UK, Channel Islands, Cayman Islands, British Virgin Islands and North America. Colin guides his network of clients and intermediaries through our industry specialists to develop cross-service line solutions, which help provide a significant commercial advantage.
Colin has sourced and managed multiple engagements, including the origination and negotiation of the provision of expert forensic accounting support to review consolidated accounts under the IFRS and help demonstrate that subsidiaries had been transferred out of a group structure. Additionally, Colin was also involved in the origination of an expert economist role in the automotive industry, which helped to quantify damages relating to a large group action where the demonstrable experience of demand and market modeling, pricing assessments and survey design was required. He has also provided investigative resources to an offshore fund management team that was unconvinced its investment was utilized for the intended purposes, requiring the leverage of both open source and human intelligence.
Further, Colin was involved in the origination and negotiation of an expert witness role to opine on the loss of profits and diminution of enterprise value after allegations of breach of restrictive covenants by a team of high-performing brokers in a regulated sector.
Colin received a diploma in Leadership and Business Management from the Institute of Leadership and Management.
---
Forensic Investigations and Intelligence
Forensic Investigations and Intelligence
Kroll's forensic investigations and intelligence team delivers actionable data and insights to help clients across the world make critical decisions and mitigate risk.
Expert Services
Expert Services
Independent expert analysis, testimony, advice and investigations for complex disputes and projects.
Valuation Advisory Services
Valuation Advisory Services
Our valuation experts provide valuation services for financial reporting, tax, investment and risk management purposes.
Return to top