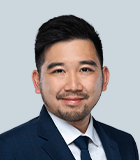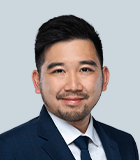 Christophe Lam is a director in the Valuation Advisory Services practice, based in Paris.
Christophe leverages more than 10 years of experience performing business and asset valuation assignments in transactional (fairness opinions and independent appraisals), tax (financial instruments, asset transfers and legal restructuring) and regulatory (funds' portfolio valuation) contexts. At Kroll, he assists alternative fund managers in establishing valuation policies and procedures that meet investor and regulator standards of top-tier governance and independence.
Prior to joining Kroll, Christophe served as a senior manager in valuation and business modeling at NG Finance. Before that, he held the title of senior analyst at KPMG and SGCIB in Paris and New York, where he was involved in more than 400 valuation mandates of companies and financial instruments in the framework of LBO operations or growth companies (Series A, B, C, etc.).
Christophe specializes in company valuation, management packages and complex financial instruments (preferred shares, convertible bonds, management incentive plans, hybrids, etc.).
Christophe lectures on advanced asset pricing and corporate finance topics at the University of Paris 1 Panthéon-Sorbonne, ESCP Business School, Sciences Po Paris and IAE Paris.
Christophe received a MSc. in financial engineering from University of Paris 1 Panthéon-Sorbonne. In addition, he has been following a Ph.D. track since 2017 and working on a thesis related to the valuation of voting rights through financial options. He also holds a certificate from the French Market Authority (AMF).
---
Valuation Advisory Services
Valuation Advisory Services
Our valuation experts provide valuation services for financial reporting, tax, investment and risk management purposes.
Return to top