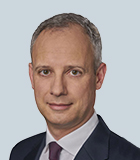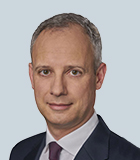 Christoph Ulrich
Managing Director
Christoph Ulrich is a managing director in the Corporate Finance practice, based in the Frankfurt office. He leverages over 20 years of corporate finance and M&A advisory experience.
Prior to joining Kroll, Christoph worked in mergers and acquisitions at Lincoln International, Lazard and PricewaterhouseCoopers in Frankfurt and London. Before that, he started his career in 1998 at Deutsche Bank.

Christoph focuses on the industrial products and business services sectors and has advised mid- and large-cap corporate clients, financial investors and family offices across Europe and globally on complex cross-border buy-side and sell-side mandates, as well as public takeovers.

Christoph received a degree in business administration from the University of Passau.
---
Ulrich
/en/our-team/christoph-ulrich
/-/media/kroll-images/headshots/christoph-ulrich.jpg
people
{1F8452CE-BB02-4541-A705-86D25933687E}
{22071366-6F45-4C04-8261-CDFA24749510}
{DB723234-6127-4531-97F8-17237B9D3AD3}
{DE563436-603A-4189-95C9-694668C73511}
{70E25357-B690-49B8-948F-958DAD26DCD4}