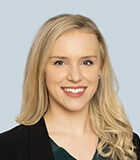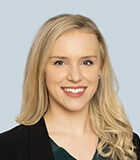 Christi Uminski is a director in the Expert Services practice, based in Chicago. Christi leverages over nine years of experience specializing in financial and economic issues with a concentration in intellectual property litigation and arbitration. She provides consulting services through financial, economic, and damage quantification within the context of litigation.
Since joining Kroll in 2014, Christi has developed expertise in damage analysis, international trade issues, intellectual property, intangible asset valuation, business valuation, and injunctive relief.
Christi has experience in the evaluation and quantification of economic damages in matters involving international trade issues, patent infringement, breach of contract, reasonable royalties, and lost profits, as well as other matters. Christi has participated in numerous high-profile cases involving intellectual property issues, serving as a consultant through the trials and jury verdicts. This includes at the U.S. International Trade Commission (USITC), federal court, and state court.
Christi holds a Bachelor of Arts in economics with a concentration in finance and a minor in French from the University of Virginia. She has been an active volunteer with Minds Matter Chicago since 2016, and she has held several leadership positions during this time, including being a mentor, an associate board member, and the Director of Volunteer Recruitment and Management.
---
Expert Services
Expert Services
Independent expert analysis, testimony, advice and investigations for complex disputes and projects.
Return to top