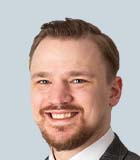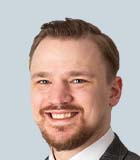 Chris Raske
Senior Director
Chris Raske is a senior director in the Data Insights and Forensics practice, based in London. He leverages a decade of experience analyzing the primary causes of delay and failure in technology projects, as well as software code for copyright claims. His analysis is used to assist software suppliers, customers and their legal advisors with problematic or failed technologies.
Chris has worked on IT projects in numerous industries, including health care, logistics, transport, media, public sector and military applications. In addition, he has been retained as an expert witness on several occasions.
Prior to joining Kroll, Chris was an associate director at Blackrock Expert Services, where he served as the Head of Commercial Disputes for the Technology team. Before that, he was Commercial Dispute Analyst and then Senior Analyst at IT Group UK Limited, a boutique firm that specialized in the provision of expert analysis for frustrated technology projects.
Previously, Chris has managed a team of experts appointed to provide continuous monitoring and reporting for the implementation of an award-winning $100 million+ SAP platform in the Middle East. He has also acted as an associate working on behalf of the IT expert appointed for the claimants in Bates v. Post Office Ltd. ((no 3) [2019] EWHC 606 (QB)). Further, he was the lead associate for the IT expert appointed for the quantum hearing in an arbitration relating to a $1 billion (bn)+ IT dispute centered on the failure of a $3.75 bn patient care records system.
Chris has been featured as a global leader in Who's Who Legal in 2020, 2021 and 2022, and he was also recognized as a Thought Leader in 2022.
Chris holds an LLB and has completed the Legal Practice Course at the University of Law -Manchester. He also holds an M.A. in international law and politics from the University of Hull.
---
Expert Services
Expert Services
Independent expert analysis, testimony, advice and investigations for complex disputes and projects.
Data Insights and Forensics
Data Insights and Forensics
We are the leading advisors to organizations, providing expertise and solutions to address complex risks and challenges involving technology and data. We advise clients with services to address risks in disputes, investigations and regulatory compliance.
Investigations and Disputes
Investigations and Disputes
World-wide expert services and tech-enabled advisory through all stages of diligence, forensic investigation, litigation, disputes and testimony.
Forensic Investigations and Intelligence
Forensic Investigations and Intelligence
Kroll's forensic investigations and intelligence team delivers actionable data and insights to help clients across the world make critical decisions and mitigate risk.
Return to top