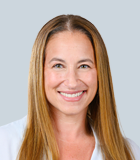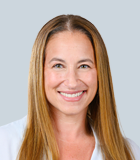 Cecily Uhlfelder
Media Director
Cecily Uhlfelder is the media director in the Kroll Notice Media Solutions practice, based in Silicon Valley.
Cecily leverages more than 20 years of legal notice advertising experience, developing and implementing integrated media strategies for cross-platform notice programs.
Prior to joining Kroll, Cecily was a senior media planner at Kinsella Media. There, she was responsible for the notice programs of several of Kinsella Media's largest cases. She has worked on national, local and international campaigns covering a wide range of complex cases, including antitrust, environmental issues, consumer fraud, product defects, personal injury, bankruptcy and restructuring.
Before entering the legal notice advertising industry, Cecily worked in general market advertising, developing media campaigns for companies including ExxonMobil and Choice Hotels International. She began her advertising career at La Agencia de Orcí, where she worked on the Hispanic marketing campaigns for Honda and Allstate.
Cecily received a bachelor's degree in Latin American Studies from UCLA. She speaks fluent Spanish and conversational Portuguese.
---
Notice Media Solutions
Notice Media Solutions
Market-leading team of media strategists providing customized digital and multimedia legal notice solutions.
Return to top