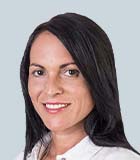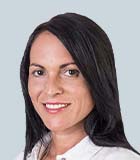 Caterina is a director in the Real Estate Advisory Group (REAG) in Rome in Italy.
She has fourteen years of experience in real estate and related advisory services.

She is responsible for Tenant Advisory, providing services required by retailers, banks & insurance and tenants to support strategic decisions (cost saving activity, lease renegotiation/utilities/CAM, lease contract management, scouting and support for strategies' development, footfall analysis, sales forecast and key money high-street and leasehold interest valuation).

Caterina is responsible for providing an outstanding support in every phase of the market cycle, customizing advisory activities, assisting clients in upturn and down-turn phases of the market, and developing a synergic perspective that aims to optimize occupancy strategies.

Graduated in Architecture in 2006 at "La Sapienza" University of Rome, she also has a 1st level Master's Degree in 'Real Estate Management' at "Politecnico" University of Milan.

Caterina has been a 'Royal Institute of Chartered Surveyors' member (RICS) since 2014.
---
Real Estate Advisory Group
Real Estate Advisory Group
Leading provider of real estate valuation and consulting for investments and transactions
Valuation
Valuation
Valuation of businesses, assets and alternative investments for financial reporting, tax and other purposes.
Return to top