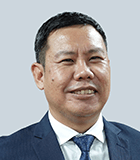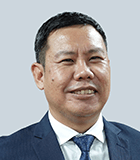 Carlos Ely C. Tingson
Senior Vice President, Asia Pacific
Carlos Ely C. Tingson is a senior vice president in the Cyber Risk practice, based in Metro Manila. Carlos leverages more than 10 years of experience in assisting some of the region's most critical national security teams with managing and mitigating their cyber risk.
Prior to joining Kroll, Carlos served as Data Protection Officer at the Presidential Security Group (PSG) and led the Technical Surveillance Countermeasures (TSCM) and Electronic Countermeasures (ECM) teams. While at the PSG, he concurrently held the title of cyber security consultant at the National Security Council, Office of the President, Republic of the Philippines. Carlos is also a member of the Philippine Military Academy "Mandala" Class of 2006, having earned his commission in the Philippine Army, and served in the 2nd Infantry Division and the Special Operations Command.
Carlos teaches Applied Cryptography at the Holy Angel University as part of its Master's in Cyber Security program, the first such program in the Philippines.
Carlos holds a Master's in Information Security (with distinction) from the Royal Holloway University of London and a Postgraduate Diploma, Research and Development Management from the University of the Philippines. He is also a Certified Ethical Hacker (CEH), Certified Computer Hacking Forensics Investigator (CHFI), EC-Council Certified Security Analyst (ECSA), Certified Information Security Manager (CISM) and Certified Information Systems Security Professional (CISSP).
---
Cyber Risk
Cyber Risk
Incident response, digital forensics, breach notification, managed detection services, penetration testing, cyber assessments and advisory.
24x7 Incident Response
24x7 Incident Response
Enlist experienced responders to handle the entire security incident lifecycle.
Managed Security Services
Managed Security Services
World-renowned cyber investigators and leading technology fuel Kroll's managed security services, augmenting security operations centres and incident response capabilities.
Computer Forensics
Computer Forensics
Kroll's computer forensics experts ensure that no digital evidence is overlooked and assist at any stage of an investigation or litigation, regardless of the number or location of data sources.
Kroll Responder MDR
Kroll Responder MDR
Stop cyberattacks. Kroll Responder managed detection and response is fueled by seasoned IR experts and frontline threat intelligence to deliver unrivaled response.
Cyber Vulnerability Assessment
Cyber Vulnerability Assessment
Proactively identify vulnerable systems and devices that may be exploited by an attacker or malicious software, often resulting in data loss or breach.
Cyber Risk Retainer
Cyber Risk Retainer
Kroll delivers more than a typical incident response retainer—secure a true cyber risk retainer with elite digital forensics and incident response capabilities and maximum flexibility for proactive and notification services.
Return to top