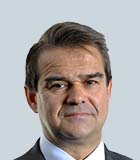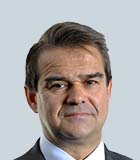 Carlos Benavente
Managing Director, Testifying Expert
Carlos Benavente is a managing director in the Madrid office and part of the Expert Services practice. Carlos has broad experience in the field of disputes and litigations, including preparation and defense of expert witness reports and the ratification of evidence in criminal, civil, employment and other jurisdictions and different courts of arbitration.
In the field of restructuring he is well-versed in the analysis, design and implementation of restructuring and viability plans, providing solutions in reorganization processes, redefining business models, assisting with financial restructuring, handling cash flow crises and when required, insolvency filings.

Carlos has taken on the interim management of several companies during restructuring processes, and he has played an active role in numerous refinancing processes, leading negotiations with banks.

Prior to joining Kroll, Carlos was partner at Forest Partners, a position he held from September 2007 to February 2019, at which time Forest Partners was acquired by Kroll.

Carlos re-joined KPMG's Restructuring department in Madrid in 2000, becoming a director in 2005 and remaining with the firm until July 2007.

Prior to this Carlos was head of the accounts and administration department of the former Compañía Valenciana de Cementos Portland, S.A. (currently Cemex España), where he was actively involved in the reorganization of the Cemex group's operations in Spain and in a range of corporate transactions both in Spain and abroad through 1997 - 2000.

Carlos began his professional career in the audit department of KPMG in 1991.

Carlos has a degree in business administration and economics from the Universidad Autónoma de Madrid (UAM) and an Executive MBA (MEDEX) from IPADE Business School. He is registered by the Official Registry and Account Auditors (ROAC) and the Registry of Forensic Accountants (REFOR).

Carlos is fluent in English and Spanish.
---
Expert Services
Expert Services
Independent expert analysis, testimony, advice and investigations for complex disputes and projects.
Bankruptcy Litigation and Solvency Disputes
Bankruptcy Litigation and Solvency Disputes
Expertise in disputes involving fraud, valuation, solvency, governance, plan treatment, and avoidance actions in the bankruptcy or insolvency context.
Return to top