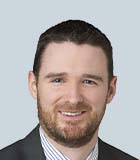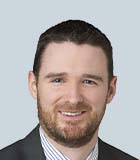 Brian Meaney
Managing Director
Brian Meaney is a managing director in the Valuation Advisory Services practice, based in New York. He leverages more than 15 years of experience in valuation and financial advisory services and is a part of the Technology, Media, and Telecommunications (TMT) practice of Kroll.
Brian's experience includes assisting companies with the valuation of businesses and intangible assets across a broad spectrum of industries, including advertising, aerospace and defense, automotive, education services, industrial products, magazine and book publishing, media, communications, and technology. His clients range from small family-owned businesses to large publicly traded conglomerates, including Fortune 500 organizations.
Brian's expertise is primarily focused on financial reporting and tax reporting requirements related to acquisitions, divestitures, fresh start reorganizations, tax restructuring, impairment testing, employee compensation plans, and estate tax planning purposes. He has extensive experience in the general valuation of technology, trademarks and brands, customer relationships, contracts, subscriber and advertiser relationships, copyrights, backlog, inventory, and deferred revenue liabilities.
Brian received a B.S. in quantitative finance and economics from James Madison University. He also holds the professional designation of Chartered Financial Analyst (CFA) and is a member of the New York Society of Security Analysts.
---
Valuation
Valuation
Valuation of businesses, assets and alternative investments for financial reporting, tax and other purposes.
Valuation Services
Valuation Services
When companies require an objective and independent assessment of value, they look to Kroll.
Return to top