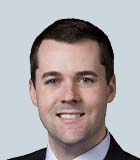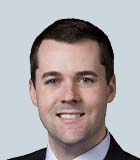 Brian Gore
Managing Director
Brian Gore is a managing director in the Chicago office of Kroll and is part of the Valuation Advisory Services business unit. Brian has 13 years of experience in performing valuations of businesses, interests in businesses, assets, and liabilities in a variety of industries.
Brian has performed valuation and advisory assignments for a variety of purposes, including financial reporting, corporate tax, litigation and dispute resolution, reorganizations, divestitures, and recapitalizations. He has performed valuation analyses involving complex capital structures and complex ownership structures. Brian is experienced in the valuation of simple and complex debt and equity securities, businesses and interests in businesses, financial assets and liabilities (loan portfolios, finance receivables, debt obligations, deposits, deferred revenue), and intangible assets (relationship-based, marketing-based, technology-based, insurance licenses, non-competition agreements, etc.), among others.

Brian joined Kroll (formerly Duff & Phelps) in conjunction with the merger of Standard & Poor's Corporate Value Consulting (CVC) with Duff & Phelps in 2005. Brian received his B.S. in finance from the University of Illinois, graduating with high honors. He holds the Chartered Financial Analyst (CFA) designation and is a member of the CFA Institute and the CFA Society of Chicago. Brian has authored articles on the subject of valuation and has been asked to speak at several conferences on topics related to valuation issues
---
Valuation
Valuation
Valuation of businesses, assets and alternative investments for financial reporting, tax and other purposes.
Return to top