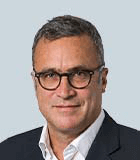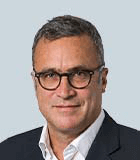 Benedict Hamilton
Managing Director
Benedict Hamilton is a managing director in the Forensic Investigations and Intelligence practice of Kroll, based in the Los Angeles office. He developed Kroll's General Investigations team for the EMEA region, specializing in digital investigations, including open source, and the tools and methodologies that enable clients to combat cybercrime, leaks of confidential information, counterfeiting/illicit trade, and cryptocurrencies.
Benedict is currently the global lead for technology and innovation, continuing to develop proprietary tools and techniques for Kroll investigations, particularly around social media analytics and blockchains.
Prior to joining Kroll in 2005, Benedict spent 12 years producing investigative television programs for BBC and Channel 4. He was also nominated twice for Channel 4's Royal Television Society (RTS) Best Journalism Awards for programs on Northern Irish terrorism and Combat 18.
Professional Experience
Recent Noteworthy Engagements
Project leader of a multi-year pan European effort to disrupt illicit trade in refrigerant gases for the European Chemical Council, using a combination of technology, controlled buyer interactions and site visits for maximum impact
Several cases identifying where stolen crypto funds are now held and launching litigation to recover them
Project leader in a case that thwarted a multimillion-dollar extortion attempt by a hacker, who held company data by recovering the data before it could be released
Identifying a malicious tweeter through clues in the tweet contents, deep web and Whois data
Led a team that identified and located those responsible for a $25 million Bitcoin theft, from social media and intellectual property access clues, for law enforcement to prosecute
Led a successful investigation for a FTSE 30 business into the unauthorized access of a CEO's corporate mailbox and the resulting circulation of emails, and finding and stopping the perpetrator
Masterminded an investigation that successfully identified anonymous bloggers who had conspired with short sellers to manipulate the market for a corporation's shares; currently being reviewed for prosecution
Investigated fake online reviews and market manipulation by a "pass off" competitor, leading to the Competition and Markets Authority opening their own investigation
Mapped all European points of sale of high-quality counterfeit garments, identified four clusters, and executed an enforcement strategy resulting in the confiscation of more than $50 million of stock. The group is now being investigated for money laundering by national authorities
Leading a pioneering, litigation-funded effort to recover proceeds of crime from abroad for a UK coalition of victims
Cybercrime, Data Breach and Leak of Information
Determined who leaked information at the board level for several major British companies
Investigated who was responsible for one of the largest international hacking incidents at a major Middle Eastern power company
Successfully investigated multiple data breach incidents
Identified numerous abusive anonymous authors (electronic and non-electronic)
Assisted multiple clients with business email compromise and fake CEO frauds
Intellectual Property (IP) and Anti Counterfeit
Identified the theft of a trading algorithm from a fund, coordinating criminal prosecutions and civil litigation in six countries, which mitigated the damage to the client
Discovered patent infringement by a global chip manufacturing company in Germany, the Netherlands, Spain and the UK that led to a multibillion-dollar out-of-court settlement for the client
Successfully identified IP theft at several major global companies and law firms
Organized covert evidential purchases of stolen and counterfeit goods
Fraud and Corruption
Recovered over $20 million defrauded from a Middle Eastern and African telecoms company
Led an investigation into black market sales for a major UK retailer, including infiltration of the ring responsible
Investigated a bribery allegation involving the Czech deputy prime minister on behalf of the Czech government
Identified corrupt payments in Korea, and those responsible, for a FTSE 100 company
Other
Conducted an investigation into an alleged attempted murder of a former foreign premier
Directed the location of an international fugitive and facilitated his arrest
Investigated a cult to enable a father to retain custody of his children
Education and Certifications
B.A. (Honors) in philosophy, politics, and economics from Balliol College, Oxford
First Scholar, Westminster School, London
---
Forensic Investigations and Intelligence
Forensic Investigations and Intelligence
Kroll's forensic investigations and intelligence team delivers actionable data and insights to help clients across the world make critical decisions and mitigate risk.
Financial Investigations
Financial Investigations
Global, efficient investigations into allegations of fraud, bribery, corruption and money laundering.
Return to top