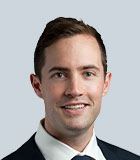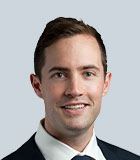 Ben Crilly
Managing Director
Ben Crilly is a managing director in the Restructuring practice and Head of Indonesia for Kroll, based in Jakarta. Ben leverages more than 19 years of experience, having worked exclusively in the fields of restructuring and turnaround, with time spent in Indonesia, Singapore, Malaysia, the People's Republic of China (PRC) and Australia.
Ben advises onshore and offshore corporates, borrowers, banks and funds in often contentious and complex cross-border financial and operational restructurings and transactions in Indonesia and Southeast Asia. In recent years, Ben has been involved in most of the major debt restructurings in Indonesia, with an aggregate debt value of over USD 25 billion.
Ben's assignments and clients typically have a cross-border focus, including work in Indonesia, Singapore, Malaysia, Hong Kong, the PRC, Australia, the U.S., the UK, Europe, Bermuda, the British Virgin Islands and the Cayman Islands.
Ben's strong financial and operational skills play a key role in the analysis and execution of restructuring and association assignments. His wealth of commercial experience means he is well-suited for establishing and implementing solutions to complex problems and disputes. He also often acts as Director or Chief Restructuring Officer for entities to drive the implementation of enforcements or restructurings.
Prior to joining Kroll, Ben was a senior director at a specialist restructuring firm based in Singapore. Before that, he was the investment manager for a private equity fund based in Australia and an associate director in the Transactions and Restructuring team at a Big Four firm.
Recently, Global Restructuring Review named Ben in its 2022 "40 Under 40" list of the world's top young restructuring professionals. He was also featured under INSOL International's 2022 list of rising stars in the insolvency and restructuring industry.
Ben holds a Bachelor of Commerce from the University of Western Australia, and he is a Chartered Accountant.
---
Crilly
/en/our-team/ben-crilly
/-/media/kroll-images/headshots/ben-crilly.jpeg
people
{0840D7ED-B8E4-48DD-8F31-7345340BF1D9}
{83DA1DBC-8AC9-4DD1-B746-4D6F9C822F50}
{1F8452CE-BB02-4541-A705-86D25933687E}
{8F72293A-8F2E-4A71-919B-6F70C96E9322}
{047C49DE-F44A-4E06-9DE8-782E565F291A}
{6B18A490-2227-426A-A1D0-3836822E90EB}